Rotary damper / for doors - NSDX-10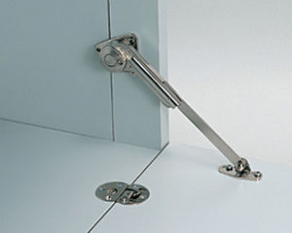 The Lapcon-Dampers are made of a zinc alloy with a bright nickel finish. They are available with drop, butt or piano hinges and screws.

The measurement of the torque is door height x l/2x door and the weight per piece is 1.96-6.86Nm (20kg to 70 kg f–cm) and per pair, it is 3.92-13.72Nm(40kg–140kg f–cm). The design of the NSDX-10 allows for it to securely latch a flap.
Any questions?
Please ask our sales team!
Other products: