Monitoring control system / engine - Selco M2500 series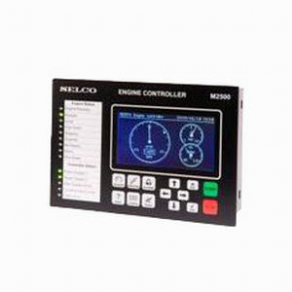 The unit allows manual (local) and remote (automatic) start of the engine and will monitor all relevant engine parameters, either through discrete sensors or thorugh SAE CAN J1939. 9 digital and 8 analogue inputs (with cable monitoring) are provided on-board for detection of alarms and/or shut down conditions. A total of 90 alarms can be configured.

Each alarm can be configured for either monitoring or engine shut down. 12 programmable output relays are available. The relay outputs can be configured for common warning, alarm or shut down. There are pre-defined outputs for common alarms, shut downs, and status indication. Everything is provided on-board in a single flush mounted panel. There is no need for auxillary I/O boards.
Any questions?
Please ask our sales team!
Other products: