Metal analyzer / OES / desk - 210 - 680 nm | FOUNDRY-MASTER Compact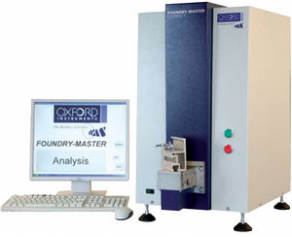 The FOUNDRY-MASTER is a compact benchtop metal analyzer which is particularly suitable for the routine analysis of non-ferrous metals and their alloys. These include red metals and light metals (copper, magnesium and aluminum). Good repeatability is required at the best price-performance ratio for these applications, making the FOUNDRY-MASTER the optimum analyzer.

The FOUNDRY-MASTER provides a wavelength range of 210 to 680 nm. It does not require either a vacuum or purge system.
Any questions?
Please ask our sales team!
Other products: