Single drum roller - 19 000 - 25 000 kg | YZK series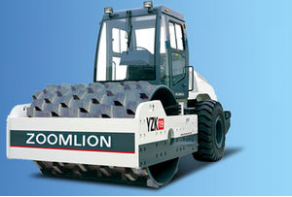 The Zoomlion Convex Single-drum Vibratory Roller is recommended for the application that involves the compaction of base and fill of clayed materials. It is also a recommended unit for different construction sites such as wharfs, airports, dam embankments, high-level roads and surface mines.

The vibratory roller is composed of two-speed stepless speed regulation, two drives, double amplitude and frequency, articulated steering, hydraulic drive, fully-enclosed driver's cab which has A/C as well as the key parts and system acquired from well-known brands. It is a heavy duty product for compaction works and huge project.
Any questions?
Please ask our sales team!
Other products: