Analog micrometer / bore - ø 13.71 - 152.4 mm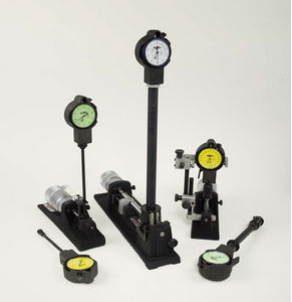 Sunnen Dial Bore Gauges are easy, accurate and fast items. They can be used to read out 0.002, as they feature all-carbide gauging points, along with adjustable centralizers and wear-proof ball cranks. Note that each of these items comes packed in its sturdy box, with tools and wrenches required for adjustment and setup.

In terms of the machine specifications, these items are available to cover diameters from .054 to 6 (13.71 to 152.4mm in the metric system), as well as an option of 12 diameters (309mm). Note that all the digital models are available with dual readouts in increments of both .0001 and 0.001mm.
Any questions?
Please ask our sales team!
Other products: