Electronic fastener / construction / military / medical - 3M™ Dual Lock™ SJ3551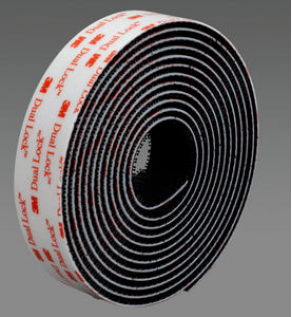 The 3M™ Dual Lock™ Reclosable Fastener SJ3551 is an all-purpose acrylic with a polypropylene re-sealable fastener. It features 400 stems/square inch with a 0.23 inch thickness. It has a long life cycle, ensuring durability over a period of time.

This adhesive is ideal for bonding metals, glass and medium to plastics and paint as well as attaching doors, access panels, signs, cushions, headliners and display parts.

This strong sealing product can be also used for applications in transportation, military, packaging, medical, construction, furniture, maintenance repair and general operations. Its pressure sensitive adhesive guarantee a strong hold once it is used.
Any questions?
Please ask our sales team!
Other products: