Hydraulic motor - max. 1 361 rpm, max. 2 000 psi | WD series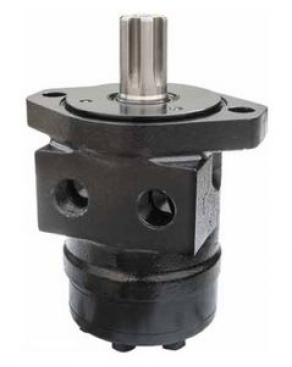 The WD motor series is an economical solution for medium duty applications requires high torque. It has smaller outline yet still provides high efficiency across a wide performance range. Its integral check valves and a provision for a case drain reduce pressure on internal seals to improve product life.
Displacements: 1.5-23.7 cid (24-386 cc)
Max Speed: 1361 rpm
Max Flow: 16 gpm (61 lpm)
Max Torque: 4,248 lb-in (480 Nm)
Max Pressure: 2,000 psi (138 bar)
Specs are listed as continuous ratings.
The pdf catalog will list intermittent and peak performance data.
Any questions?
Please ask our sales team!
Other products: