Axial piston hydraulic motor / fixed-displacement - 21 - 111 cm³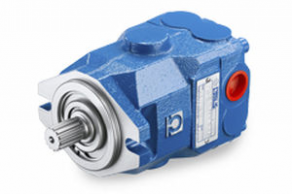 The M4 MF series is a line of axial piston motors engineered by Bondioli & Pavesi. It is suitable for any industry and mobile field due to its easy-to-use feature. The device is designed to function in both open and closed circuits.

The developing rotating groups are combined to an accurate study of oil passage sections, allowing high-speed rotation and high reliability. The piston motor can be used continuously, with an operating pressure unit of 250bar, and 350bar for peak pressure.

Upon request, motors can be supplied with complete accessories such as cross relief valves and built-in relief valve.
Any questions?
Please ask our sales team!
Other products: