Engine starter - ø 80 mm, 120 VAC, 500 - 1 000 mNm | U73 series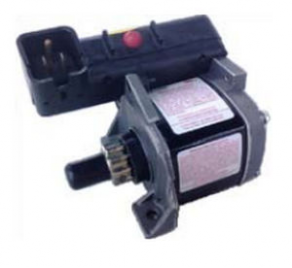 The AC starter has a wide range or platform products with output powers matching engine sizes between 200cc and 500cc. The Johnson Electric product line that is considered the industry standard is used in lawn mowers and snow blowers. The PowerPod series is considered the new industry standard because of its high reliability and ease in starting.

The different starters can be customized to meet the integration and power requirements of customers in snow blower applications. There are different platform motors that can be used in the different applications. Users can contact the company for their custom engineering needs and for the availability of samples.
Any questions?
Please ask our sales team!
Other products: