AC variable-frequency drive - IP21 - IP54 | SVX9000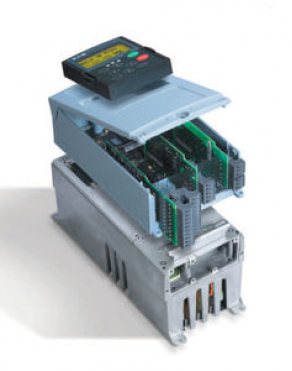 The Eaton SVX units are universal standard variable frequency drives, featuring a variety of application configuration that can meet any potential disturbance arising when controlling induction motors. Its design features integrated chokes and EMC filters providing protection against any interference from a grid.

hese units are also capable of enhancing multiple motors and multiple pumps usually seen in machines, buildings, and industrial projects. In addition, their motor control design complies to IP21 and IP54 protection class for both motor and variable frequency drive to assure safe operation to its users.
Any questions?
Please ask our sales team!
Other products: