Harmonic gear reducer / hollow-shaft - i= 50:1 - 160:1, 23 - 3 419 Nm | CSG-2UH series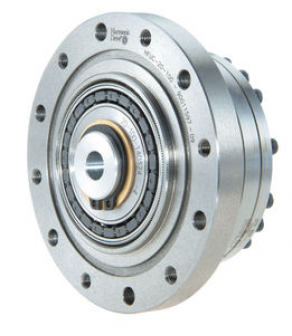 Increased torque range

CSG-2UH Series Units are available in ten sizes with gear ratios of 50, 80, 100, 120 and 160:1 offering repeatable peak torques from 23 to 3419 Nm.
The output bearing with high tilting rigidity enables the direct introduction of high payloads without further support and thus permits simple and space saving designs.
Standard servo motors can be attached in a compact manner. The Units cover a wide torque range and feature long service life, confirmed by many years of successful service. Unit and motor together form a compact and lightweight system capable of quickly withstanding high loads. Due to the Units positioning accuracy, stable machine characteristics with short cycle times are guaranteed.
Any questions?
Please ask our sales team!
Other products: