Cylindrical roller bearing / single-row - ID : 100 - 300 mm, OD : 215 - 620 mm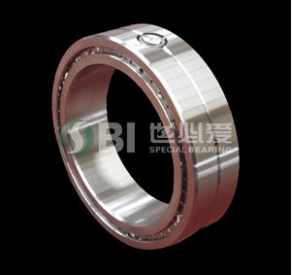 The Single-row Cylindrical Roller Bearing is developed by SBI Special Bearing, an experienced slewing bearing manufacturer in Luoyang, China.

It is built consists of inner ring, outer ring, and cylindrical rollers. This industrial cylindrical roller bearing is characterized by large carrying capacity and good rigidity.

In addition, its circular disc holder can prevent the cylindrical rollers from reaching with each other while they are rolling. This unit features easy assembling and disassembling. It can be used as non-locating bearing, semi-locating bearing and locating bearing.
Any questions?
Please ask our sales team!
Other products: