Telescopic spindle for workstation height adjustment / electric / synchronized - max. 900 N, 40 mm/s | Model 4115.14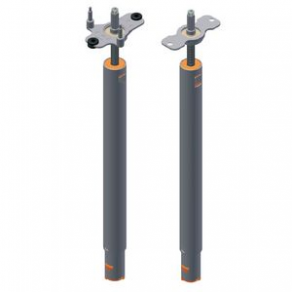 Individual solution for a motorized sit-stand workplace. Smooth-running, stepless adjustment for max. stroke.
"Protection by utility model"is registered.

- spipmple mounting
- twice telescopable
- synchronous movement of the spindle components
- double movement speed

As a result of the modular design it's possible to meet special customer requirements evenfor small quantities. The spindle unit can be supplied in various installation length.

Please take into account, that depending on the used motor-drive, the system could back-drive.
Any questions?
Please ask our sales team!
Other products: