CNC milling machine / 4-axis / vertical / for letter and symbol making - 720 x 420 x 110 mm | High-Z S-720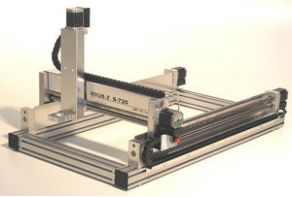 High-Z S-720 has a high-z CNC router and engraving machine that has a fixed clamp for complex workpieces on its surface or on its high bench vise. The machine sits on a frame-construction, and can work with 2 motors, thus allowing a piece to be positioned underneath the machine while it is processed.

For engraving or drilling jobs, the flat surface of the machine has pieces of MDF sheets fixed to it. Just planing it once will enable the user to work with a precision of +-0.02 mm depth.
Any questions?
Please ask our sales team!
Other products: