Swing arm lighting fixture / LED / for workstations - HE-BC/HE-BF/HE-BL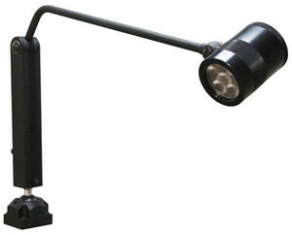 The workplace lighting from Hema features lamps which are equipped with modern LED technology. They give out neutral-colored light which does not flicker. The light does not have UV or IR components.

The temperature near the lamp is low, which is important for maintenance work. It also has no filament which makes it fully operational even in difficult environments. The LEDs last an average service life of 50,000 hours, which is equivalent to six years of continuous duty. This feature reduces the operating costs by 50% and eliminates the need for replacements or maintenance work.

Each 700 mA LED uses up 3 W. The lamps comes in three housing variants which can be installed at the workplace. All of the versions have an on/off switch.
Any questions?
Please ask our sales team!
Other products: