Pneumatic press / toggle - XL-NP 4000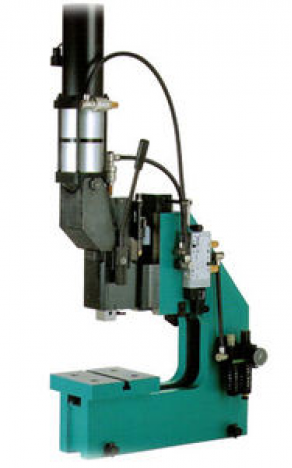 Pneumatic toggle press is built with a factory preset pressure point. It is designed with a right-angled gearbox for the height adjustment of the press head. A side-mounted measuring strip for the quick reproduction of the settings is also built into the design.

The model also includes a double-acting cylinder which requires minimal maintenance. Manually assisted toggle presses are used when, due to the special nature of the workpiece. It is not initially possible to use both hand for two-handed operations and yet a large compression force is required at the end of the working stroke.

The machine has a capacity of 40 kn with a total stroke of 40 mm. Its weight is 96 kilograms.
Any questions?
Please ask our sales team!
Other products: