Continuous edge polishing machine / stone / straight - Micron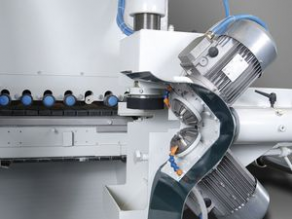 Micron - Machine to shape and polish straight edges with a round regular shape of natural and compound stone pieces

"Micron" performs the following operations: continuous shaping and polishing of profiles either flat and linear or with a regular round shape (such as bullnose, half bullnose and quarter bullnose edges, etc.), shaping of special profiles, calibration, execution of bilateral bevelled edges, drip grooves and slots on horizontally placed, natural and engineered stone workpieces.
Any questions?
Please ask our sales team!
Other products: