Cylindrical grinding machine / thread / CNC / for large parts - max. ø 150 x 500 mm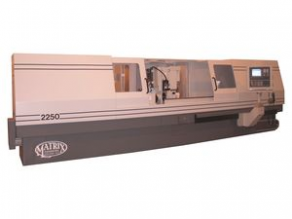 The Model 2250 is a CNC external grinding machine developed by Matrix. It is built to facilitate the need to grind larger and heavier components with a capacity up to 2.2 m between centers. The unit is supplied with 350 mm swing and 200 kg load capacity allowing maximum productivity.

In addition, the model is supplied with Matrix own profile software, coolant system with chiller, and a diamond dressing disk or roll. The framework also has 150 x 500 mm maximum dimensions.
Any questions?
Please ask our sales team!
Other products: