Centerless grinding machine / CNC - max. ø 30 x 125 mm | 255 CL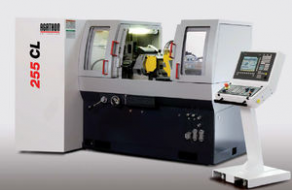 The Agathon 255CL centerless cylindrical grinding machine ensures the high-precision grinding of parts with diameters ranging between 0.5 and 30mm *) and lengths up to 125mm. The grinding wheel and control wheel infeeds are freely programmable, independant and decoupled NC.
The manual swivelable control wheel slide (+10°/-7.5°)...
Any questions?
Please ask our sales team!
Other products: