Orbital tube-cutting machine / thin - ø 5 - 78 mm | CC81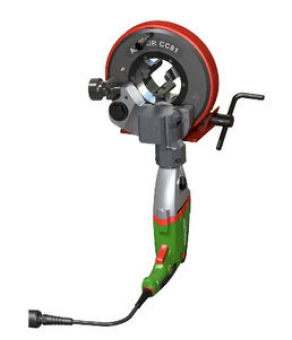 The Orbital cutting machine engineered by Axxair, features a rapid cutting performance due to its simple and instantaneous adjustable cutting diameter. This device consists of a drive wheel that guarantees an even advance of the tool, enhancing the blade lifetime operation and improving the quality of the cut. In addition, this device has concentric multiple-contact clamping that provides a cut without deforming the tube.

Furthermore, this tool from Axxair is equipped with 3 to 8 stainless steel jaws that offer a large diameter capacity per model. Moreover, it can reduce the distance from the clamping jaw to the cutting blade .
Any questions?
Please ask our sales team!
Other products: