Automatic tray packer / food - max. 120 p/min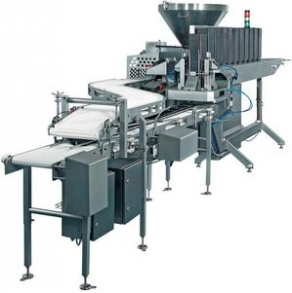 The Ishida Portion and Pack is a thorough tray-filling instrument which delicately receives the product from your portioning system, then afterwards transports it in the trays at a rate of up to 120 packs per minute. The mechanism is specifically designed for products such as minced beef or a ground lamb, which emerges from the upstream portioning process.

The Portion and Pack presents special features such as: contact-free product handling, easy cleaning procedures, an integrated alarm that notifies in instance of any missing trays or portions, and lastly, a high-quality performance for years to come. Each Ishida Portion and Pack includes a tray denester and an automatic tray buffer.
Any questions?
Please ask our sales team!
Other products: