Automatic tray former / hot-melt glue - max. 30 p/min | TF600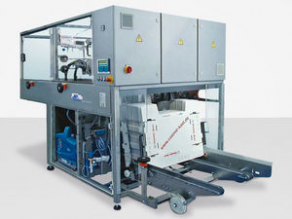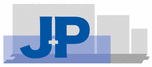 The tray magazine is low positioned for erecting large size and heavy blanks
Pull-out platform for the hotmelt unit
Repeatable glue patterns from stored menu; twin glue lines are standard
Quick size changes to new trays
Solid and compact machine
Control Siemens S7/ Elau PacDrive; Touchscreen

Tray blanks are positioned upright in the tray magazine. Each tray is separated by vacuum and is then transferred horizontally on carriers into the forming station. During transfer, hot-melt adhesive is applied to the blank, following which the forming plunger moves downwards, pushing the blank into the forming tool. The side flaps are folded during the downwards movement and pneumatically-driven folders then secure the corners, so that the blank is fully formed around the plunger. The forming plunger is a size part and replaceable.
Any questions?
Please ask our sales team!
Other products: