Packaging machine with heat shrink film / automatic - max. 140 p/min | CAPRA® 8000SS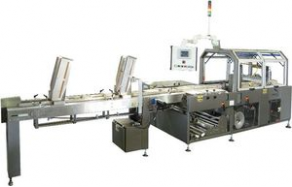 ARPAC's CAPRA® 8000SS side seal horizontal shrink wrapper ensures maximum performance at speeds up to 140 packages per minute or 140 linear feet of film per minute.

Ideal for full film over-wrapped packages for retail display, the CAPRA® 8000SS shrink wraps small and large product sizes, from pharmaceuticals to construction materials. This flexible shrink wrapper has a 24" wide...
Any questions?
Please ask our sales team!
Other products: