Label printer / desk - 6 - 24 mm | LW- 700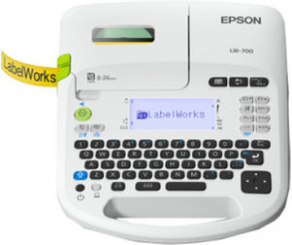 Connect the LW-700 to your personal PC and create labels as the need arises thanks to the label editor software that s included. Design own labels and store them on your PC or choose for a variety of templates. By using a special toolbar, you will be able to add frames, bar codes symbols along with images for maximum customization.

The data import function allows you to select and print one label up to 999 times or 999 different labels all from a single print job. This makes it the perfect addition for large office projects.
Any questions?
Please ask our sales team!
Other products: