Heavy load lifting bag - max. 10 bar | V series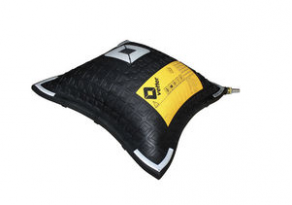 The Vetter emergency lifting bags are the next generation of high-pressure lifting bags. It has 25% more performance and has up to 85 tons lifting power.

The insertion height is 2.5cm due to which it fits even in very narrow gaps and openings. It has reflective markings on it which makes the positioning simpler even in bad weather or in the night.

Vetter has also successfully optimised the popular mini lifting bags. This led to the creation of a new generation lifting bags. Vetter S.Tec lifting bags has the capacity to master every single operation with expertise.

It is very flat and is highly powerful. It has a 10-bar lifting power which makes it the best lifting bag in the market. Its surface profile facilitates stacking of two bags.
Any questions?
Please ask our sales team!
Other products: