Electrical chain hoist - 125 - 5 000 kg | STK series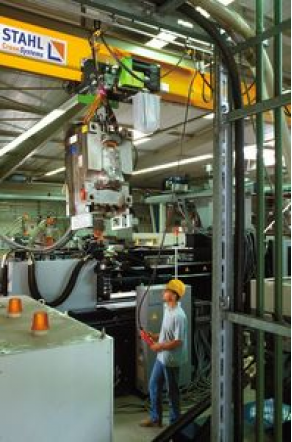 STK extra short headroom trolley from STAHL CraneSystems, true to its name, has set new standards with its very low and unrivalled dimensions of only 210mm for a safe working load (SWL) of 5,000 kg and 185mm for a SLOW of 3,200 kg.

The short headroom trolley generates a lot of space savings simply on the basis of its construction. The need for return sheave is eliminated with the chain hoist body being mounted at an angle. The extra short headroom trolley provides highest number of hook paths, especially in rooms with low ceilings, thanks to its headroom reduced by 60%.
Any questions?
Please ask our sales team!
Other products: