Derrick crane - max. 10 000 kg, max. 25 m | 200 DR 5/10 Litronic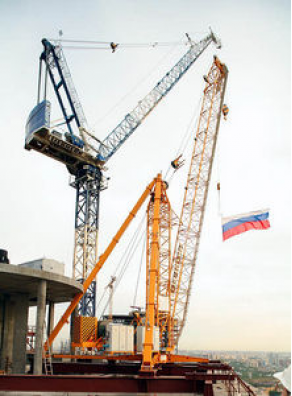 The Liebherr 200 DR 5 /10 Litronic Tower Crane is a specially designed derrick crane that is best used in hoisting heavy loads, construction on tall buildings, telecommunication towers and bridge pylons.

The measurements and weight of the crane parts are easily disassembled with the help of a very small hoist and can be removed by lift shafts in buildings.
Any questions?
Please ask our sales team!
Other products: