Belt tracker conveyor - ø 89 - 219 mm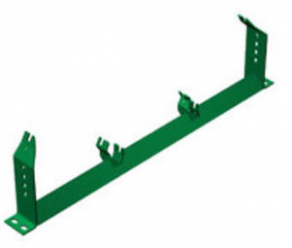 All Sandvik frames are constructed from high-grade steel and allow minimal gaps between rollers, being designed to counteract the build-up of material. The Sandvik idler frames, trackers, brackets and belt trainers promote low rolling resistance, good belt guidance, excellent belt support and a long belt life. The jig has great structural integrity, offering high precision and an optimal weight to loadability ratio.

The Sandvik imperial idler frames are designed for roller series which have shell diameters based in inches despite now being given in mm. They can be supplied as either galvanized or with a painted surface finish. A vast range of imperial sizes for belt widths ranging from 350 to 3500 mm is available, as well as various designs, for different troughing angles, functional demands and placements.They give flexibility of conveyor design and idler replacement.
Any questions?
Please ask our sales team!
Other products: