Chain conveyor / for bottle packs - MultiCo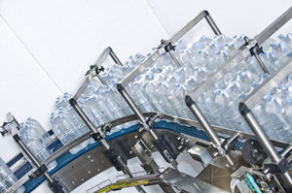 Krones MultiCo is much more than a pack conveyor. With MultiCo, a complete functional unit is made by combining all the single machines in a bottling or packaging assembly.

A constant flow of products is maintained by MultiCo using its advanced sensors and intelligent control. For example, its buffer feature plays a major role in reducing the downtimes of individual machines.

MultiCo ensures secure and elegant transportation of various packs such as plastic cases, cartons or shrink packs. The highly versatile system also saves energy and ensures minimal noise. MultiCo's modular design makes makes it easy to adapt as per customer requirements and integrate into all types of systems.

Multico is the perfect solution for all your conveying needs!
Any questions?
Please ask our sales team!
Other products: