MMA welder / TIG / AC / DC - 4 - 430 A | Origo™ Tig 4300iw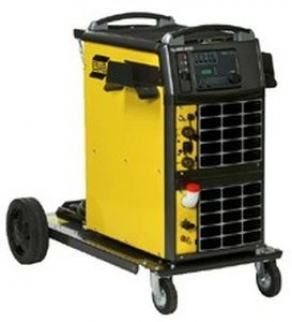 The Origo™ Tig 4300iw is built for TIG-welding of all materials. Its features include a straightforward panel, an AC frequency and balance control that maximizes weld pool, an ESAB 2-program function that guarantees program adjustments even during welding in addition to an energy save mode.

It consists of an QWave™ that allows AC welding with high arc stability and diminished noise, an ESAB LogicPump, a DC Pulsed TIG welding for simple heat input and the weld pool manipulation along with MMA welding in AC and DC mode that includes Arc force, polarity switch (DC) and Hot start.
Any questions?
Please ask our sales team!
Other products: