MMA welder / single-phase / inverter - 10 - 110 A | COTT 135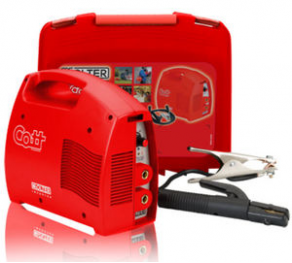 Welding of all types of coated electrodes.
Metal constructions in multiple household applications, maintenance and repair.

Main features:

COTT models are INVERTER welding equipment of coated electrodes that stand out for their high versatility and wide range of applications. This range reaches surprising values in terms of its relationship weight-volume-performance, being
useful both for private work, as well as for maintenance in the industry.

3.5 kg, which are extremely compact and portable.
Maximum reliability and resistance thanks to its doublehousing construction.
Ease of use thanks to the INVERTER technology that supplies DC current.
Minimum consumption through its high energy efficiency.
Equipped with Anti-stick, Arc-Force devices and Hot-Start.
Connectable to generators with a wide voltage range.
Any questions?
Please ask our sales team!
Other products: