Aqueous washing machine / spray / conveyor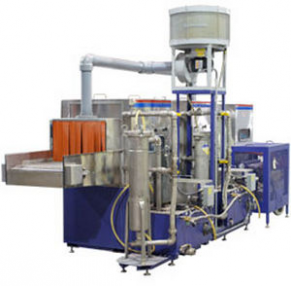 By using through-belt conveyor parts washing systems, the Guyson machine offers flexibility and efficiency in cleaning operations for workcell aqueous. It is an in-line cleaning machine that is made from stainless steel and is heavily insulated. Its flexible design enables system configuration based on the needs of the individual users. The Guyson is suited for operations in rust inhibit, rinsing, and blow-off, among others.

Throughout the cleaning process, the parts are conveyed on the mesh belts. When these parts reach the wash section, they are then surrounded by spray jets. Thereafter, the workpieces pass through a temperature-controlled hot air drying chamber.

This machine is available in three standard belt widths and work openings to match required component size and throughput.
Any questions?
Please ask our sales team!
Other products: