Paint spraying unit - Rotamat R series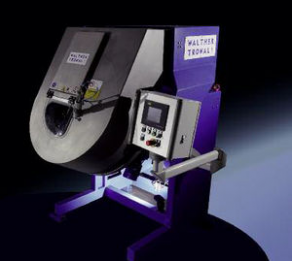 The Rotamat Coating Machine is a hot air process unit designed with small components coated in an enclosed spraying chamber. It is manufactured with a basic operation and cost-effective technology that comprises of fully-enclosed parts loaded inside the rotating drum. One or two automatically regulated spraying nozzles supplies the coating elements into the controlled small parts.

Various materials and components may be used in combination with this machine. The integration of machine and other components makes it suitable for elastomer, wood, metal, and specific plastic materials. It also has the capacity to carry out tasks that involve water-based and solvent lacquers.
Any questions?
Please ask our sales team!
Other products: