Grinding polisher - Q/D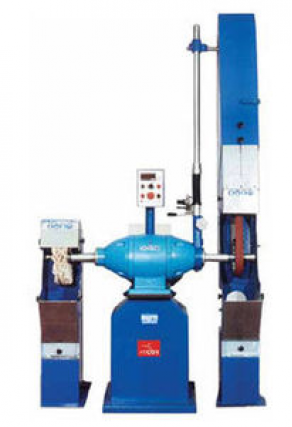 Linkbelt machine Q/D is designed for grinding and polishing. It is one headed machine that features 2 half shaft and electronic speed variation.
It is ideal for handling wood, glass, metal, plastic pieces, etc.
The machine has a motor HP 4 / 6 / 8 - 1 / twin speed combined with electric board and push-button station.
It also includes high/low base with object-holder tray.
The package includes one grinding and one polishing machine with guard for protection and inspiration; one mechanical/pneumatic/special pneumatic belt tightener, two head screws, two brush lock keys, two half shaft with nut and distance pieces. It also has users and maintenance manual with CE Conformity Declaration.
Any questions?
Please ask our sales team!
Other products: