Cartesian robot / sprue picker - 50° - 90°, 100 - 800 mm | SP-800F-IV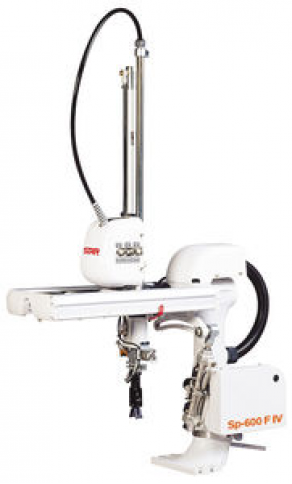 The SP-IV F manufactured by Star Automation is a pneumatic sprue picker that substitutes the first approach to the automation of an IMM. This device does not require visual checks for the elimination the sprue and detachment between part and sprue.

This machine features an operational speed in extraction of less than 0.8 seconds on average. In addition, this SP-IV F can be equipped with a vacuum generator for the convenience of extraction and guarantee of the disjunction of its left from the right part.
Any questions?
Please ask our sales team!
Other products: