Flexographic printing machine / for cardboard boxes / for paper - max. 150 m/min | CCS 510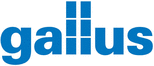 The Gallus CCS 510 is a designed folding carton that offers a high versatility during operations. It presents a combination of optimum processing and manufacturing adaptability. The carton provides smooth process replacement at low-cost usage of various supplement processes.
The CCS 510 is perfect for small and moderate running distances and permits the customization of the press to match user's needs. The adaptable replacement modules can be utilized for screen printing, hot sheet stamping, cold foiling for enhancing the product's looks as well as safety.

Additionally, the modular structure and unlocked interface permits implementation of fresh modules and features a servo powered mechanism for lowering the setup as well as replacement times. Moreover, the inline horizontal bed die-cutter enables smooth performance, installations, instant device replacements at affordable prices.
Any questions?
Please ask our sales team!
Other products: