EMCP plasma engraving system / for non-volatile materials - ø 150 - 300 mm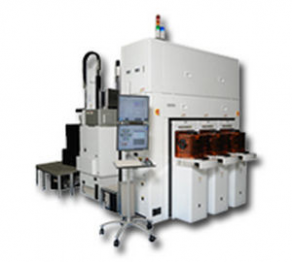 The next generation memories supported by this product include MRAM (*3) and FeRAM (*4), which require etching novel, non-volatile materials. The adhesive byproducts located inside the etch chamber often lead to significant loss of productivity when it comes to the production of volume.

The item is known to provide an outstanding solution to this problem by guaranteeing constant high performance, even for non-volatile material etches.
Any questions?
Please ask our sales team!
Other products: