Horizontal injection molding machine / hydraulic / bi-material - 850 - 4 000 t | MX series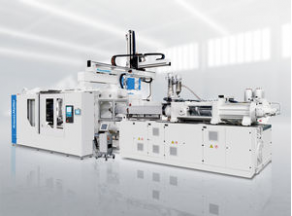 Krauss Maffei is globally competitive in the area of heavy machinery.

The MX machine series proves this by providing comprehensive, high-performance production systems with 8500 to 40000 kilo-Newtons of clamping force range. It offers quick machine and cycle times with high molded part output productivity. Employing a modular design and an array of modifiable preferences, the series gives fast and efficient machine upgrades to retrofit your application.
Any questions?
Please ask our sales team!
Other products: