Vertical injection molding machine / hydraulic / for rubber parts - 5 500 kN | YL series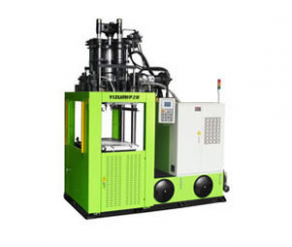 Special plasticizing and injection system for molding silicon rubber;
Screw of optimum degas, transmission and plasticizing function;
Safe feeding device, rubber shortage alarming function, double hand operation;
High efficiency, low consumption hydraulic system;
Siemens control system;
International well-known electrical and hydraulic components.
Any questions?
Please ask our sales team!
Other products: