Foam sheet extrusion line - 80 - 200 kg/h | Fomex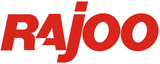 FOMEX TM - PS/PE Foam Extrusion Lines

Key features

Rajoo has done pioneering developments in polymer foam extrusion in India and have emerged as the only supplier of foam extrusion lines christened Fomex using both blown film (Fomex B) and sheet extrusion (Fomex S) process using either chemical or physical foaming. Rajoo offers foam extrusion solutions to produce foam with low density of 0.02 kg/m3 to medium density of 0.22 kg/m3 and also high density foam with density of 0.45 kg/m3.
Any questions?
Please ask our sales team!
Other products: