Control sieve shaker - 25 µm - 125 mm | AS 450 basic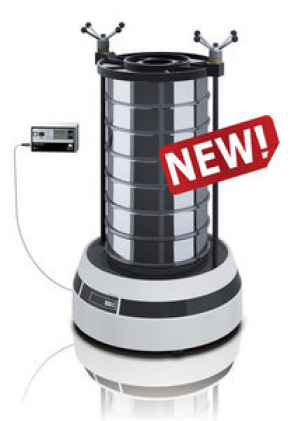 Retsch vibratory Sieve Shaker AS 450 basic is the economical option to the AS 450 control sieve shaker. A size range of 25 μm to 125 mm is covered by the shaker. It has a load handling capacity of up to 15 kg. It is ideal for dry sieving. Digital setting of time and amplitude is possible, and one program is stored using the memory function.

The AS 450 is the cost-effective alternative for customers in need of sieving dry materials in higher volumes, yet getting dependable results. The AS 450 basic has been launched in the second quarter of 2012.
Any questions?
Please ask our sales team!
Other products: