Dosing machine electronic for paints - 50 - 6000 cm³/min, 5 - 200 bar | Cyclomix™ EXPERT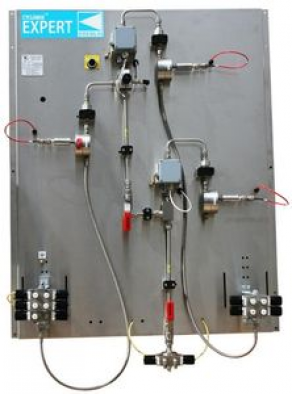 The Cyclomix™ EXPERT is an evolutive and industrial solution, being known for its innovative design, as well as for the fact that it guarantees total quality of production. The device can manage up to 24 components, including catalysts, bases and flushing solvents, and is also able to handle mono, bi or tri-component materials. Note that the innovative closing process and the ultra-fast injection valve are other important advantages and offer unequaled mixing quality, with closing accuracy.

Programming the machine is possible with a color screen, which makes the operation more intuitive. The electronic technology brings total monitoring, as well as a follow-up of real material consumptions. The Cyclomix™ EXPERT can also be fitted with different flowmeters technologies, and there is even the possibility to use KREMLIN's Flowmax feature.
Any questions?
Please ask our sales team!
Other products: