Plate heat exchanger - Plex®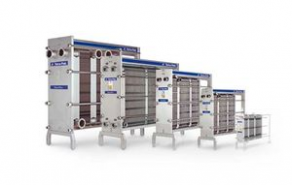 Tetra Plex is a range of reliable and energy efficient plate heat exchangers.

They consist of several stainless steel corrugated plates with rubber gasket seals. The plates are pressed together into a plate package and assembled between two rigid end plates. Inlets and outlets are located in the corner of the plates.
Features

Designed together with our Processing technology experts.
Thermal efficiency.

Benefits

Ensures smooth and reliable processing.
Good production economy.
Extended and reliable production runs and minimal maintenance costs.
Any questions?
Please ask our sales team!
Other products: