Cooled condenser - 5.2 - 240.7 kW | AlfaBlue Junior AG(H)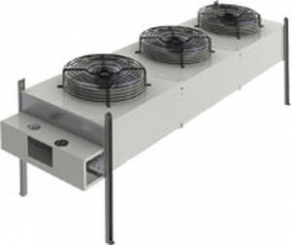 The AlfaBlue Junior commercial condenser systems are optimized for use in low air flow operations. Specifically, these may be applied in air conditioning units, as well as in commercial refrigeration. With its highly flexible design, user may install the system and integrate it into other equipment with ease. The condensers utilize quality fan motors that reduce power consumption while maintaining a high quality and noiseless performance.

The system offers a special high pressure condenser model with a circuiting construction used with R410A refrigerant. The units have 5.2 - 240.7 kW nominal capacities, and may be customized for use in OEM applications.
Any questions?
Please ask our sales team!
Other products: