Air/oil heat exchanger - max. 35 bar | S series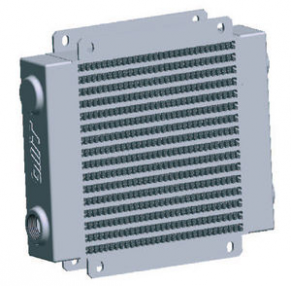 The OMT air / oil heat exchangers in this product series were designed for use on the return line of various hydraulic systems. The cooler element comes with a special structure made of aluminum, which increases the quality of the conductivity, while the brase welding process of the conduits facilitates a high thermic exchange and provides good resistance to pressure, which is obtained with the use of qualified materials.

The nominal pressure of 25 bar and the test pressure of 35 bar are two of the most important advantages, while the aluminum construction and the maximum temperature of 120 degrees Celsius complete the list of features. The installation is recommended using a by-pass valve, parallel to the heat exchanger, which can provide protection during start up. Before installing, make sure there is no obstacle in the air flow.
Any questions?
Please ask our sales team!
Other products: