Container heater - 2 000 W, 1 000 l | B1004402000FT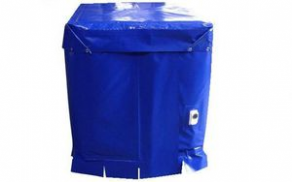 The B1004402000FT model is manufactured by Aatelec, and is an Intermediate Bulk container heater, which consists of versatile panels with two coated fabrics. One of the panels is for heating and is red in color, while the other panel is the insulated portion and is blue in color. The unit is ideal for use in applications such as freeze protection, warming up, and as well as temperature maintenance.

The B1004402000FT model can be washed, and is water-tight as it has a protection rating of IP 54. It also comes with a main supply cable that measures 2 m.
Any questions?
Please ask our sales team!
Other products: