Shut-off valve - DN 6 - 8, max. 10 bar | VxV L series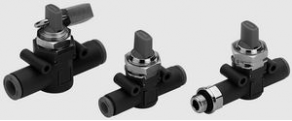 There are two product families when it comes to shutoff valves, V2V L and V3V L. Both can be connected to other components in parallel and in series and are available in various shapes and sizes, with a design that enhances their durability and is easily adaptable to various environments.

The difference between the two product families is that the V2V valve is a two-way uni-directional one, while the V3V is a three-way product, offering free discharge in the area surrounding the control knob. If you are looking for something small and robust, you can select the locked version.
Any questions?
Please ask our sales team!
Other products: