Sampling valve / liquid - PRK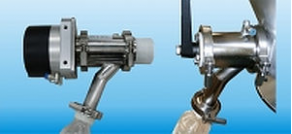 When using the PRK, you need to stick within the product to do the angular drilling of a piston. This will then be release using a pneumatic swiveling drive or the hand-wheel of the manual drive. It is through this drilling where the flowing product is run into the collection hopper.

Once the sampling of the collection hopper is finished, the sample will be removed and replaced with a cover. It is recommended to add a clean and new hopper at once to keep the system preserved and to minimize contamination. The collected samples will then be tested and removed based on laboratory requirement.
Any questions?
Please ask our sales team!
Other products: