Knife gate valve / wafer - 50 - 600 mm, max. 100 bar | LKW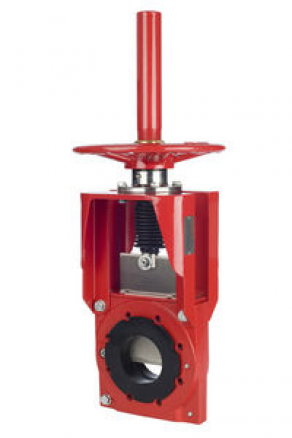 Knife gate valves from Flowrox are heavy-duty valves that find their applications in mineral or water processing, waste treatment and the mining and metal industries. They have a heavy-duty cast body with a heavy-duty stainless steel blade. A bi-directional bubble tight seal that separates metal parts from slurry flow is provided by removable seats on both the sides of gate.

This family of valves comprises flanged (LKF), wafer (LKW) and high-pressure (LKH) valves for covering a wide area of applications. The standard working pressure for LKW and LKF is up to 10bar while that for LKH is 20bar.
Any questions?
Please ask our sales team!
Other products: