Ball valve / PFA-lined - 1/2 - 12" | AKH2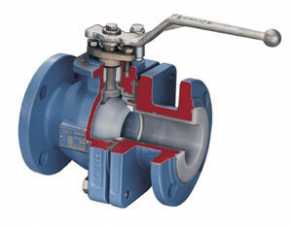 The AKH2, which is manufactured by Flowserve, is a fluoropolymer lined ball valve that is suitable to use in applications such as leaching acids, pharmaceuticals, food processing, and acid transfer. The rotary control valve is resistant to corrosion, and features a blowout-proof steam assembly.

It reduces pressure loss, and optimizes its flow capacity in order to minimize energy consumption and operation costs. The unit is available in sizes ranging from 15 mm up to 300 mm and is only available in DIN dimensions.
Any questions?
Please ask our sales team!
Other products: